Phisycal training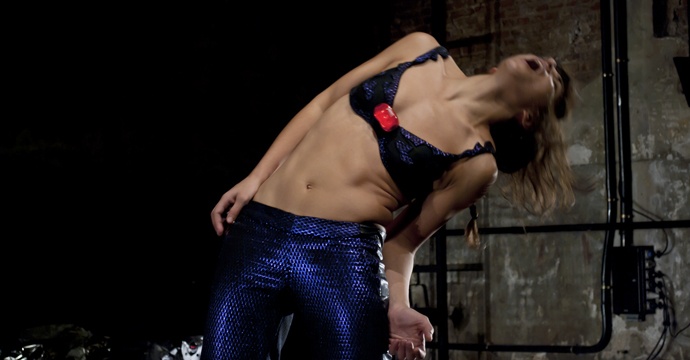 My classes focus on getting the highest performance possible from the body, responding to its needs in harmony with its environment.
The physical training I propose is based on the repetition of small exercises, offering us a higher awareness and more efficient use of our bone and muscular structure. We'll practice speed, precision, different qualities, space-time and resistance, asking ourselves how we can be more effective, expending less effort and recycling our energy and impulses.
The final objective of the class is the combination of all this knowledge, so we can understand how the body organizes and disorganizes in space, allowing us greater freedom and the enjoyment of movement as an expressive language.
"My classes are driven by the pleasure of moving, of understanding and discovering the body"
JANET NOVÁS. Dancer and creator from Galicia. She has lived in Madrid since 2001, studying contemporary dance In Madrid, Brussels and Berlin. In 2008 she started creating and developing her own projects through a process of experimentation and self-investigation. Her work is based on observation, experience and dialogue with the body, driven by a strong commitment to her own language, shaping the emotional content and aesthetic simplicity that characterize her work. From her beginnings as a creator, Janet has worked with the musician and composer Haru Mori and the choreographer and performer Ricardo Santana. She has presented her creations at prestigious festivals in Spain as well as abroad, including Rencontres Chorégraphiques, Festival de Marseille, Festival Nouvelles-Pole Sud, Cement Festival, Dança en Transito, MOV_S, TNT Dansa, Festival de Otoño a Primavera, Escenas do Cambio and the Bad Festival among others. She has received several awards, including second prize at the 21st Madrid Choreography Competition, a grant for the 2008 danceWEBeurope in Vienna, first prize at the Bassano del Grappa B.Motion Festival (also the birthplace of the Vuelo 6408 project with Sharon Fridman, Natxo Montero and Pisando Ovos) and the InJuve Award 2011 for her piece "Cara Pintada". In the same year she was also selected to participate in the ChoreoRoam Europe workshop and residence programme organized by the The Place, Festival Opera Estate, Dansateliers, Danceweek Festival and the Madrid ChoreographyCompetition. She has performed with many different companies including Lisi Estarás (Les ballets C de la B), Daniel Abreu, Pablo Esbert, PlayDramaturgia, Matarile Teatro, Provisional Danza, Pisando Ovos, Arrieritos, Megaló Teatro, Ertza, José Reches and Pedro Berdayes. She has also participated in the third edition of the Bailar ¿es lo que queréis? project,curated by Elena Córdoba, Ana Buitrago and Jaime Conde Salazar and in Lipi Hernandez's "El canto de los caballos".
In addition to working on her own projects, she is currently working with different artists, including Ricardo Santana and Vicente Colomar in the piece "Las Piernas", and visual artistVirginia Rota and singer Mercedes Peon together with the Voadora Theatre Company in their new production of A Midsummer Night's Dream. She combines her creative dance projects with teaching work in different studios in Spain, Europe, Latin America and Asia.
More about JANET NOVÁS at La Caldera